Millaifelt.com – Find Unique and Attractive Felt Products
Views:1 Author:Site Editor Publish Time: 2020-07-13 Origin:Site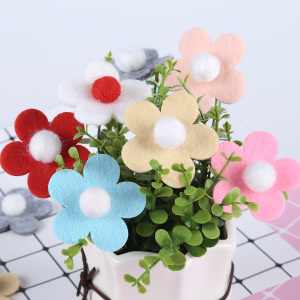 From craft felts to clothing felts to carpet felts, there are many different types of felt. This is the result of various manufacturing methods and material mixtures. A basic distinction is made between wet and dry felting. Wet felting corresponds to the traditional artisanal production method.
What is felt made of?
Similar to your own hair, all kinds of other natural and synthetic fibers can be felted together. During the felting process, the individual fibers intertwine to form a solid textile structure. The composition of felt is not prescribed by law. The term may be used for all possible material mixtures.
Thanks to an individual composition, felts can, therefore, be ideally matched to the respective purpose. The classic felt is made of sheep's wool. Other animal hair, cotton, hemp, sisal, silk, coconut, and other fibers can be mixed. In industrial production, synthetic fibers such as polyester, polyamide, or polyacrylic are also used.
The properties of felt depend on the respective starting material. The classic sheep wool felt insulates and warms even when it is wet. It is breathable, skin-friendly, wrinkle-free, and elastic.
A very special property is the flame retardancy of felt. However, this does not apply to felt made from synthetic fibers. But these felt also have a number of positive properties. They are hard-wearing, light, malleable, and colorful.
Felt in fashion: what is it used for?
For a long time, the fashionable use of felt was mainly limited to the production of hats, bags, and slippers. Since the material can be brought into almost any shape and color, these uses were ideal.
Felt is fantastic for imaginative creations and high-quality standards. Today, the light, skin-friendly, and warming felt is increasingly conquering new clothing sectors. Skirts, jackets, and coats or decorative accessories provide fashionable highlights and variety in the wardrobe.
At millaifelt.com, we are into the production and trade integration business. On our online store, you can explore through a wide variety of unique felt products in various attractive colors.
Some of our best-selling products include Heat Insulation for Dining Table, Felt Slippers, Felt Wall Organizer, Felt Bag, Felt Mat, Felt Storage Box, Felt Case, Felt Pocket, among others.
Do not hesitate to visit our site. We have put together a lot of felt ideas for you under felt products. Special felt protective covers for glasses, cell phones, and laptops or key rings made of felt. Felt items are always a good choice as a gift!