Buy beautiful Felt Boxes and Storage Cases from millaifelt.com
Views:10 Author:Site Editor Publish Time: 2020-04-30 Origin:Site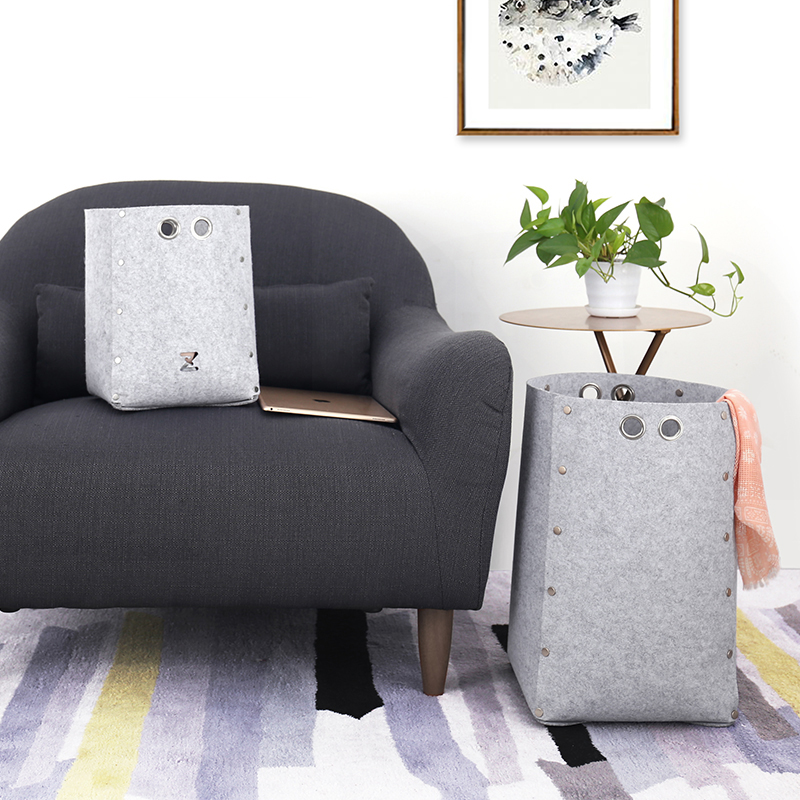 The Felt storage boxes have multiple functions. From kitchen equipment to cosmetics, from the storage of clothes to toys, from tools to essential bathroom items, you will find its uses in the bedroom, bathroom, nursery, living room, and more.
Felt is generally an industrial product, made with harpoon needle machines that mechanically amalgamate fibers. It is mostly made entirely of synthetic or acrylic fibers. Felt is therefore different from felt which is generally a 100% natural product.
Easily accessible:
This grey felt storage box are easily accessible and easy to use. You can use this box to store almost everything. It is waterproof, loose, and warm and also it has a cushioning function. It is both practical and fashionable. Also, it is very ecological and recyclable.
You can also use our felt boxes as a nice decoration, it has a neutral tone and its texture is natural that is just as comfortable in a modern loft or a vintage setting.
Buy felt storage basket and boxes from millaifelt.com:
At millaifelt.com online store, we have a wide range of beautiful felt boxes and other unique items.
They all are available in various shapes, colors, and materials. Choosing depends on the style of your interior and the place where you place the basket.
The Felt boxes are, of course, the woven wicker basket, with or without a lid, which is beautiful inside or in an open wardrobe. Another topper is the storage box with a lid. Ideal for documents or light items.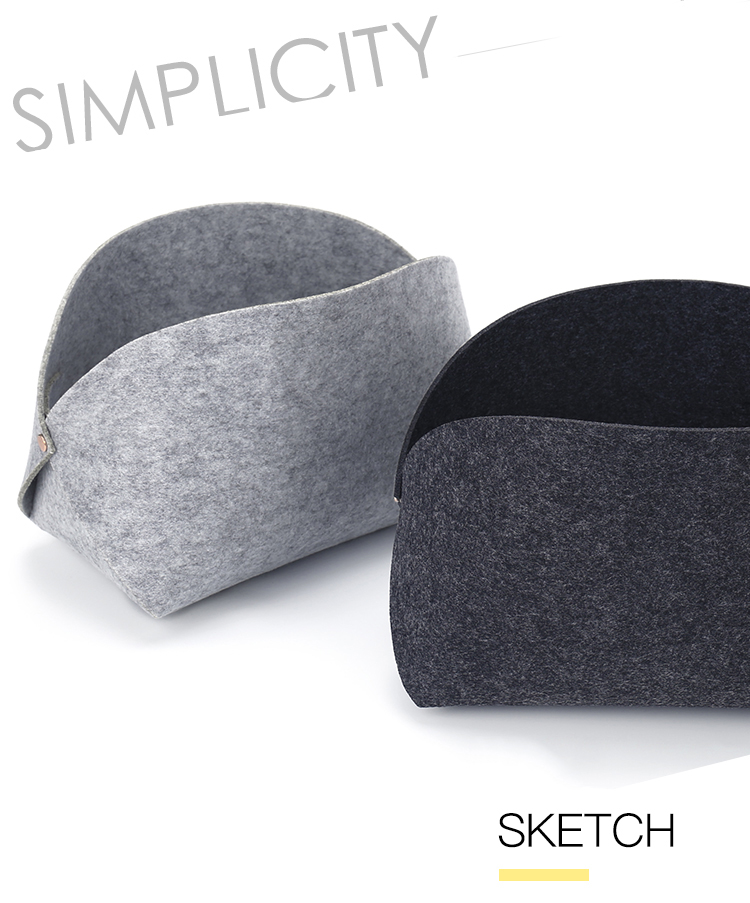 Keep everything in this beautiful Felt organizer cases:
Felt organizer cases do not only keep your house tidy, but they also look good. So, you don't have to hide them in a closet or behind a door. Do you like to read magazines? Then you will find them permanently anywhere in the house.
If you have kids and if you almost broke your leg on the toy – Right? Collect everything in storage felt box or playable box. In this way, a toy or a toy car never loses again.
Now, do not store your winter clothes, tools, or Christmas items in a closet, garage, or attic. Store them in Felt organizer cases. That way they are kept clean and dry. And keep your bathroom cabinet tidy with small plastic or cane baskets.
If you are looking for a unique item that can be gifted to your loved ones or do you want to gift yourself, do not miss to check out an entire collection only at millaifelt.com.